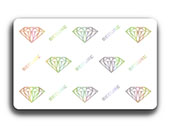 Secure Diamond Design Hologram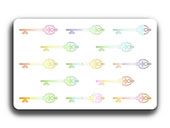 Secure Key Design Hologram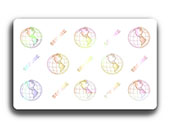 Secure World Design Hologram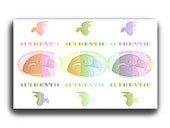 Secure Eagle Design Hologram
Embedded Hologram Cards
Blank PVC ID Cards for ID Card Printers
Secure Embedded Hologram Cards


100% Genuine Blank 60/40 Composite Cards - Polished Surface Front / Polished Surface Rear - Ready for use in your ID card printer. These Ultra grade cards have embedded holograms within the card for added security. Custom holograms are available for orders of 10,000 cards or more by custom quote. These cards will work with ANY ID card printer and provide a crisp, quality secure card.
Historically, adding visual security to a card required an upgrade in printer functionality or thousands of dollars in tooling fees and a large minimum order. Until now, many organizations have been unable to achieve the high level of customization necessary for added security. Bristol ID is pleased to offer the solution: Embedded Hologram Cards. Our embedded hologram allows the security feature to be inside the card, thus restricting card tampering.
CR-80 Size (3.375w x 2.12h)

All Cards Wrapped in 100 Card Packs

Thickness - Variable 30Mil (Standard ID Card Thickness)

Color - Standard - WHITE

Minimum Order - 100 Cards

Pricing starting at 90 Cents Each for 100 cards

See our

Cleaning Supplies

to Maintain Your ID Card Printer
30 Mil PVC Cards for ID Systems with Holograms
100 Cards
200 Cards
500 Cards
1000 Cards
$89.95
90 Cents Ea.
$143.92
20% Discount
$337.31
25% Discount
$629.65
30% Discount
All PVC card products, smart cards, and ID Card Printer ribbons are non-returnable.